Home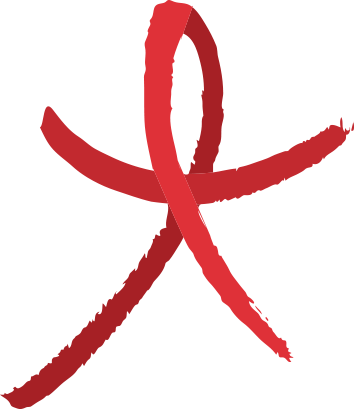 The Canadian Association of Nurses in HIV/AIDS Care (CANAC) is a national professional nursing organization committed to fostering excellence in HIV/AIDS nursing, promoting the health, rights and dignity of persons affected by HIV/AIDS and to preventing the spread of HIV infection.
CANAC's members hail from all regions of Canada working in clinical practice, education, research and/or administration. We have a proud history of working in collaboration with other nursing organizations and with the international HIV/AIDS community. Volunteerism and solidarity with those affected by HIV/AIDS are the heart and soul of our organization.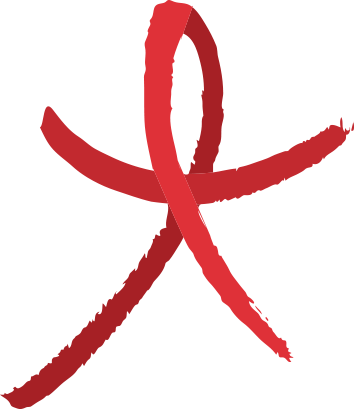 What's New
CANAC is hiring an Administrative Assistant (part-time)
September, 2023
Job Posting: Part-Time Administrative Assistant for The Canadian Association of Nurses in HIV/AIDs Care (CANAC) Board of Directors
Are you an organized and detail-oriented individual looking to make a positive impact? Join our team as a Part-Time Administrative Assistant for our esteemed Non-Profit Board of Directors. In this role, you'll play a crucial part in supporting the operations of our organization and contributing to its mission.
Position: Part-Time Administrative Assistant
Organization: Canadian Association of Nurses in HIV/AIDs Care (CANAC)
Location: [Canada –  remote]
Hours: 2 hours per week (flexible schedule)
Compensation: $30.00 per hour
Responsibilities:
The administrative support position with focuses on assisting in secretarial, treasurer and general board coordination. The tasks include the following:
Assist in scheduling and coordinating board meetings, including sending out invitations, collecting RSVPs, and reserving meeting spaces.
Prepare meeting agendas, distribute materials, and take accurate minutes during board meetings.
Maintain and update board member contact information, ensuring accuracy and confidentiality.
Assist in drafting and formatting official board communications, including memos, announcements, and reports.
Manage the electronic filing system for board-related documents, ensuring easy access and organization.
Manage the CANAC HQ email, entailing the review and coordinating of the prompt response to inquiries from members, the general public and CANAC stakeholders.
Help with basic bookkeeping tasks, such as tracking expenses and donations and maintaining financial records.
Assist in budget preparation and financial reporting for board meetings.
Perform general administrative tasks as needed to support the smooth operation of the board.
Assist in organizing board retreats, workshops, and special projects.
Collaborate with the CANAC president, secretary, and treasurer to ensure seamless communication and coordination.
Qualifications:
Excellent organizational and time management skills.
Strong attention to detail and accuracy.
Proficient computer skills, including experience with Microsoft Office suite.
Effective communication skills, both written and verbal.
Ability to maintain confidentiality and handle sensitive information.
Prior experience in administrative support or similar roles is preferred but not required.
French/English bilingualism would be appreciated but is not mandatory
Passion for the CANAC's mission and vision.
How to Apply:
Interested candidates are invited to submit their resume and a brief cover letter detailing their relevant experience and interest in the position to canachq@gmail.com.
Please include "Part-Time Administrative Assistant Application" in the subject line. Applications will be reviewed on a rolling basis until October 1, 2023.
The position start date would be November 1, 2023
Join us in making a difference. Apply today and help us further our mission to recognize and foster excellence in HIV/AIDS nursing through education, mentorship, and support.
We look forward to welcoming you to our team!
CANAC is an equal-opportunity employer. We encourage applications from candidates of all backgrounds and experiences.
World AIDS Day 2021 – Remember. Reflect. Renew.
November, 2021
On this World AIDS Day, I ask you to take time to remember, reflect, and renew your commitment to the important work you do as a nurse or healthcare provider. Each year World AIDS Day gives us an opportunity to remember those we have lost to HIV disease and other pandemics. It also allows us to remember why we do the work we do. This day gives us an opportunity to reflect on the lives we have changed and will change as well as how we can continue engage in self-care that allows us to do the work we do. World AIDS Day also gives us an opportunity to renew our commitment to ourselves and those we serve. This period of renewal aligns with the approach of the winter season which in many Indigenous cultures is a time for renewal and rejuvenation. It is the season when much of Canada and the northern hemisphere enter the slumber that renews life that manifests prominently during spring. This year we are at an inflection point with the SARS CoV-2 (COVID-19) pandemic when we are seeing progress while navigating hurdles that continue to lay bare social and political upheavals, we must navigate to weather the transition from a pandemic to an endemic state where we live with SARS CoV-2. As we move forward, it is important for us to heed the concern expressed in the UNAIDS theme for World AIDS Day 2021, "End inequalities. End AIDS. End pandemics." As we strive to achieve these goals, remembering, reflecting, and renewing our commitments will help us achieve the goals espoused in this theme that are grounded in human rights-based approaches to caring for ourselves and our communities.
In humility and respect,
J. Craig Phillips, LLM, PhD, RN, ACRN, FAAN, FCAN
CANAC President
World AIDS Day 2020 – Global Solidarity, Shared Responsibility
December, 2020
The theme for the 2020 Worlds AIDS Day is Global Solidarity, Shared Responsibility. It is an important focus given that the need for global solidarity has never been greater. While significant advances in an effort to end HIV have been lost due to the impact of the COVID19 pandemic, particularly for women and girls, now is the time to imagine a different world. As we seek solidarity it is important that we challenge colonial systems and their power structure and to advocate for freedom and plurality, as foundational to solidarity. Over the past few months, we have seen that the actions of politicians create greater inequities and reinforce differences both locally and globally. It is now that we must demand that we make different choices. Choices about how we want to live together, choices that will allow us to have a world that is marked by global solidarity and shared responsibilities. There is a great need to challenge, to raise questions, and to demand how we build a world in which we emphasize democracy, human rights, and equity. The call for shared responsibility demands that we engage in thinking that has ethical and political implications. This is the time that we need to call forth the knowledge we have gained in the context of the HIV movement. Solidary is a necessity and shared responsibility only one small step of addressing the impact HIV has had and continues to have on all of our lives.
This year, Giving Tuesday coincides with World AIDS Day! So, on Dec. 1, we are asking all our members and supporters to help organizations whose work focuses on HIV/AIDS. Together we do make a difference. 
Warmly,
Vera Caine PhD, RN
CANAC President
ICN accepts IAS Presidential Award on behalf of the world's nurses
July, 2020
The 
International Council of Nurses (ICN)
 accepted the International AIDS Society's (IAS) most prestigious award on behalf of the world's nurses. The Presidential Award recognizes the achievements of those who have a demonstrated history of leadership and excellence as pioneers at the forefront of the response to HIV. IAS President Anton Pozniak said:
"Nurses have always played an important role in the HIV response, and in 2020, they have stepped up even more to meet the needs of the COVID-19 pandemic. They demonstrated incredible courage, selflessness and stoicism during the onset and ensuing years of the AIDS epidemic, and now too during COVID-19. Nurses have provided strong voices of reason and advocacy throughout, and have affected instrumental changes to prevention and care. With 2020 being the International Year of the Nurse, it is the perfect moment to recognize all that they have done."
We Stand in Solidarity
June, 2020
CANAC stands in solidarity with the Black Lives Matter movement and alongside activists across Canada, the US and globally. Racism resonates deeply across many communities we work with and causes profound harm. The institutional racism within healthcare and within the criminal justice system deeply impacts people living with HIV. The persistent disparities, caused by public policies and practices, are visible in access to health care, housing, education, income and employment.
As nurses working in HIV/AIDS care we promote social justice, culturally safe care and human rights. We strive towards this in our practices, education, and research. Alongside other organizations working with people living with HIV, we will challenge institutional racism, inequities, and human rights violations. We support our members and ally organizations in efforts to address white privilege and anti-Black racism.
At the same time, CANAC nurses recognize that the effects of and ongoing colonization in Canada have resulted in significant health disparities in Indigenous populations. This includes an increased risk of acquiring HIV and an increased likelihood of being victims of violence and racism. We are working to decolonize our practices and promote allyship. The systematic and daily racism needs to stop.
In solidarity,
CANAC
CANAC's Position Statement on Undetectable = Untransmittable
June, 2020
In congruence with science and robust evidence CANAC endorses the 'Undetectable equals Untransmittable' (U=U) position. U=U affirms that people living with HIV who maintain an undetectable viral load cannot transmit HIV through sexual activities. For the entire position statement, click here. 
Strategic Plan 2019 – 2023
June, 2020
CANAC 2020 Conference Postponed due to COVID-19
March, 2020
March 13th, 2020
The Canadian Association of Nurses in HIV/AIDS Care (CANAC/ACIIS) is postponing its annual conference due to the Novel Coronavirus 2019 (COVID-19). This unanimous decision was reached by the CANAC board and supported by our preconference partners the Harm Reduction Nurses Association (HRNA) and the Alberta Coalition of Nurses for Harm Reduction (ANCHR).
For over a year, we have anticipated that we would gather in 2020 to share practices and research that highlight the conference theme of Advocate. Inspire. Change. We value our annual face-to-face meetings – as they are rich and meaningful places of learning and places where we can network and celebrate each other's work and accomplishments.
Sadly, the spread of the coronavirus makes it impossible to gather in May and it would be irresponsible of us to encourage attendance when those who come, could be exposed. Many health care workers, particularly nurses are also being called to assist in managing the pandemic.
Over the next twelve months, once COVID 19 no longer restricts all of our lives, we will plan to host local events across the country to ensure that members can come together to network and learn from each other. We received stellar, thought provoking and inspiring abstracts for workshops and presentations. We will work with those who submitted abstracts to share their work through our newsletters or through webinairs. We hope that the amazing keynote speakers, who enthusiastically had agreed to come to our conference will come next year.
One of CANAC's most wonderful strengths has been its annual conference. Those who have already registered for the conference will receive full refunds of their registration fee. If you have booked hotels and flights, we encourage you to cancel these and any other arrangements, but we cannot control flight cancellation costs.
We are most grateful for your ongoing support, as the success of our annual meetings depends on all of you in creating a common sense of purpose. We look forward to seeing you in 2021 in Edmonton. Stay tuned, you will hear from us soon again.
– Members of the CANAC/ACIIS Board, the HRNA board, and the ANCHR board
CANAC Endorses HIV2020
February, 2020
World AIDS Day 2019
December, 2019
This year the theme for World AIDS Day is Communities Make the Difference. It is an important theme that recognizes the value of community and that much happens when people come together. Communities have come together to provide care, to tackle stigma and to create spaces where people are recognized and remembered. Some of these communities are being led by people living with HIV; other communities are being led by nurses in an effort to provide care, challenge discrimination and ensure human rights are being upheld.
There are many examples that show what can happen when communities come together. Here is one example, which is inspiring, shared by Jeff Rheinhart, the current treasurer of CANAC:
In July of 2018, I attended a planning meeting around gay men's health in Toronto, hosted by the Ontario HIV Treatment Network (OHTN). While there, I found myself in a small breakout session with other healthcare providers, community workers and people living with HIV to discuss healthcare access for people with HIV who do not have immigration status or health insurance in Canada. There was a willingness in the room to respond to the needs of people who live in Canada 'undocumented and uninsured'. One year later, in August 2019, we opened the Blue Door Clinic.

The Blue Door, at its heart, represents a combination and culmination of all of the important lessons we've learned about HIV care since the 80s. As a clinic specializing in HIV treatment and care for people who are precariously insured or who lack access to care due to immigration status or insurance status in Toronto, the clinic aims to make a dent in the remaining 10-10-10 of the cascade. Many in the HIV movement consider this part of the cascade where priority efforts are needed to curb the epidemic. But aside from those high level policy foci, I started to think more about the Clinic's operation and its relationship to some of the ideals of HIV nursing.

We often think about GIPA and MIPA (greater and meaningful involvement of people with HIV/AIDS), but sometimes have a hard time translating that into practice. For Blue Door, part of GIPA/MIPA had to be listening to people with HIV for years, some of whom reported to us that, despite efforts to meet their needs, their immigration status still made it hard to access care; listening and holding that in our minds, waiting for the stars to align, like they did that day in July 2018, to make a move towards making a change. As nurses, we hear about the challenges of our clients, respond to what we can within the systemic limits around us and foster patience in ourselves to be able to change the system when opportunities arise.

From the beginning of the movement, community collaborating was a cornerstone of the HIV response. And so community and ASO partners are cornerstone to the Blue Door's success, helping to identify people who could use the service and support them as they navigate through the medical pieces of HIV care. Clinically, we know that interdisciplinary care improves outcomes for clients. The Blue Door works with doctors, nurses, social workers, case managers, coordinators, peer workers, reception staff and managers to respond to client needs. This holistic care would not be possible without the combined partnership of ten different health and social service agencies.

All of this comes together for just 6 hours each month of clinic time. A tiny grain of sand in the hourglass that makes up all the time spend to address HIV and its impact. But a grain of sand that is impactful, meaningful and collaborative and one that I am proud to share with you on World AIDS day.
We hope you will find time this week to join your local communities in an efforts to address pressing issues in HIV care, treatment and prevention, and to draw attention to the importance of protecting the human rights of people living with HIV.
"Cook your Wash" Campaign
September, 2019
This year's annual CANAC Conference welcomed Dr. Michael Silverman,  Lawson Associate Scientist and Chair/Chief of Infectious Diseases at the Schulich School of Medicine & Dentistry, Western University, London Health Sciences Centre and St. Joseph's Health Care London as a plenary speaker at the PreConference day. This day highlighted work that is being done in London, ON to combat the declared HIV/HCV crisis. One of the ways the outbreak in London is being tackled is through the "Cook Your Wash" Campaign, research done by Dr. Silverman and other researchers at Lawson Health Research Institute and Western University.
The Ontario Harm Reduction Distribution Program (OHRDP) and The Ontario Harm Reduction Network (OHRN) have created a document that summarizes and emphasizes key messaging surrounding this campaign.
Be sure to check out this document and also the published studies in the Journal of Acquired Immune Deficiency Syndrome (JAIDS) – free without subscription. There will be prompting for a sign in, click cancel and go back on your browser.
https://www.catie.ca/sites/default/files/ohrdp-ohrn-note-findings-05032019.pdf
https://journals.lww.com/jaids/pages/results.aspx?txtKeywords=silverman+injection+drug
CANAC Nurses published in JANAC
April, 2018
Childhood Sexual Abuse in a Population of Patients Living With HIV: Prevalence and Impact by Jane McCall, MSN, RN, Patricia Lauridsen-Hoegh, BSN, LLB, RN, Dave Unger, BA, MSc, MD, CCFP, FCFP, J. Craig Phillips, LLM, PhD, RN, ARNP, ACRN, FAAN, Julie Kille, BSN, MSN, RN.
CANAC launches new Online Membership Portal
October, 2017
Illicit drug overdoses in BC: The crisis deepens
June, 2017
An average of 4 people died from illicit drug use every day this May reports the BC Coroners Service.
A total of 129 British Columbians died of overdose in May 2017 – that's a 158% increase over May 2016. Until November 2016, B.C. had never seen as many as 100 drug deaths in a single month. In every month since then, the number has exceeded 110, with the all-time high being December 2016 with 159 deaths.
The total overdose death toll for 2017 is now 640 people. That's nearly twice the number at this time last year. 2016 is currently the deadliest year on record for overdoses in BC but it looks like 2017 will be even deadlier and officials are expecting over 1200 deaths with 7 more months before year's end.
"The number of deaths shows that the risks remain extreme," said Chief Coroner Lisa Lapointe, in a statement. "The drug supply is unsafe, and casual and occasional users are at high risk of overdose due to their opioid naiveté."
The BC Coroners Service says that the proportion of illicit drug deaths where fentanyl was detected continues to climb. During 2016, the proportion of fentanyl-related deaths stayed the same at about 60% but in the first four months of 2017, that figure rose to 72%, indicating continued toxicity within the drug supply.
Heroin Assisted Treatment information
March, 2017
Visit our new page on Harm Reduction to learn about Harm Reduction, Heroin Assisted Treatment and more.   For a powerful introduction, click on the link to learn from patients and staff at Vancouver's  Crosstown Clinic
Position Statement for the Support of Nurses Living with HIV
November, 2015
Read CANAC's new Position Statement, here.
HIV core competencies
June, 2015
Other Information
If you need to contact a specific member, please visit our directory.

/contact

The mission of CANAC is to recognize and foster excellence in HIV/AIDS nursing through education, mentorship and support. Read full statement.

https://canac.org/about-us/mission-history/
https://canac.member365.com/