25th Annual Conference


CANAC invites you to join us in Regina, May 4-6 2017 for our 25th Annual National Conference! We are very excited to be celebrating a quarter of a century's worth of HIV care by nurses, social workers and all our allied health professionals and peers.
HIV Nurses at the Forefront: Then and Now
May 4-6 2017, Regina, Saskatchewan
DoubleTree by Hilton, Regina View Map
Our Speakers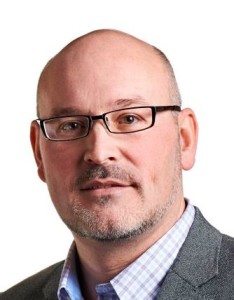 Richard Elliot is the Executive Director of the Canadian HIV/AIDS Legal Network. We are delighted to welcome him to Regina where he will be presenting "Science + Rights: The Ongoing, Multi-Pronged Effort to End Unjust and Unhealthy HIV Criminalization".
Richard has been on staff at the Canadian HIV/AIDS Legal Network since 1999 and Executive Director since 2007. He has guided the Legal Network's litigation in key HIV-related court cases in Canada and internationally. He has authored numerous reports, papers and articles on a range of legal and human rights issues in the context of HIV, and appears regularly in the media as an expert in the field.
Before joining the staff of the Legal Network, he worked as a civil litigator in private practice, appearing before all levels of Ontario courts and the Supreme Court of Canada. He has appeared before legislative committees, served as an expert resource and technical advisor to UN agencies, taught or lectured at several law schools, and presented extensively on HIV and human rights across the country and internationally.
Between 2001 and 2007, Richard was a member of
the Ministerial Council on HIV/AIDS, the advisory body to Canada's Minister of
Health. In 2010–2011, he served as a member of the Technical Advisory Group of
the Global Commission on HIV and the Law, and in 2015-16, as a member of the
Expert Advisory Group to the UN Secretary General's High-Level Panel on Access
to Medicines. In 2012, he received a Queen Elizabeth II Diamond Jubilee Medal
for his contributions to the advancement of human rights related to HIV.
Richard holds a Bachelor of Arts (Honours) in
Economics and Philosophy from Queen's University, and both a Bachelor of Laws
(LL.B., 1995) and Master of Laws (LL.M., 2006) from Osgoode Hall Law School
(York University). He was called to the bar of Ontario in 1997.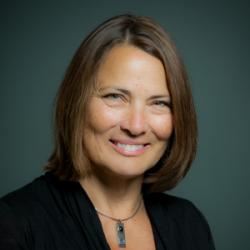 Dr. Colleen Varcoe is a professor in the School of Nursing at the University of British Columbia. Her research focuses on reducing structural and interpersonal violence and inequities, and on promoting ethical and equitable health care practice and policy. She is currently leading or co-leading intervention studies to this end. These include studies of health promotion interventions for women experiencing violence, including a study specifically with Indigenous women, studies to promote equitable, culturally safe and trauma- and violence-informed care in primary care settings, and more recently in Emergency Departments and a study of an on-line safety and health intervention. Her teaching and research focus on discrimination related to the intersecting issues of gender, class and racism. She is a Fellow of the Canadian Academy of Health Sciences, and author of over 100 journal articles, books and book chapters.
Reclaiming our
spirits: Indigenous women, HIV and nursing practice
Due to historical and ongoing colonization and
neo-colonization, Indigenous women globally are subjected to multiple forms of interpersonal
and structural violence at much higher rates than non-Indigenous populations.
Consequently, Indigenous women also experience much higher rates of HIV
infection than non-Indigenous populations. This presentation will draw on
interrelated programs of research aimed at reducing interpersonal and
structural violence (such as policy enforced poverty and racism) to a) examine
the root causes of disproportionate rates of violence and HIV for Indigenous
women in (what is now known as) Canada, and b) identify the key characteristics
of nursing practice that can best support Indigenous women's health and
wellbeing.
First, an overview of two studies will be provided – the
first focusing on the interrelated risks of HIV and violence for rural and
Indigenous women, and the second, a study of a health promotion intervention
for urban Indigenous women who have experienced violence: Reclaiming Our Spirits.
Next, a documentary about Reclaiming Our Spirits will bring the voices and
experiences of the Indigenous women who participated in the study into the
conversation. Finally, we will engage in a dialogue about what nurses in
practice with people who are HIV positive can do to optimally support
Indigenous women. This will include offering trauma- and violence informed
care, striving toward cultural safety and extending a harm reduction approach
to all aspects of care.