25th Annual Conference


CANAC invites you to join us in Regina, May 4-6 2017 for our 25th Annual National Conference! We are very excited to be celebrating a quarter of a century's worth of HIV care by nurses, social workers and all our allied health professionals and peers.
HIV Nurses at the Forefront: Then and Now
May 4-6 2017, Regina, Saskatchewan
DoubleTree by Hilton, Regina View Map
Our Speakers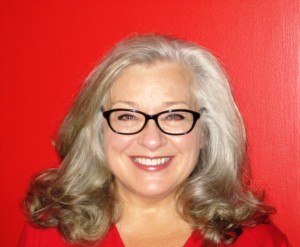 Yvette Perreault, MA.
Yvetter is currently Director of the AIDS Bereavement and Resiliency Program of Ontario and co-creator of Project Sustain, a national program that looked at resiliency in the AIDS field. Recent written works include: When Grief Comes to Work: Managing Grief and Loss in the Workplace (2011); Models of Capacity Building in PHA Community in Ontario: We are Turning to One Another (2009); The Presence of Absence: Bereavement in long term survivors of multiple AIDS-related loss (2008).
Yvette has been a front-line community organizer and counsellor for nearly four decades. She served as AIDSupport Program Director at the AIDS Committee of Toronto for 8 years and prior to that, worked in the area of violence against women and children. She has Prairie roots, is originally from Saskatoon and trained as a Psychiatric Nurse in Brandon, Manitoba. In addition to her work in HIV/AIDS, Yvette serves as a consultant within the community-based not-for-profit sector. Her interest is in building teams with heart. Yvette holds an MA in Leadership and Training, is a member of the Association of Death Education and Counselling and holds certification in Traumatology.
My talk with look at lessons learned from navigating the rough terrain of ongoing multiple loss and community devastation during the early AIDS years in Ontario (1985 on). I will include strategies developed for building individual and team resilience as we continually faced the presence of absence, and I'll explore how we've managed the many changes in HIV/AIDS through time.
My biggest lesson: Find your own way of pressing into the bubble of grief and loss, then laugh more and love harder! Those of you who've been in this field for awhile, what coping and self care strategies have you come away with?
UNDETECTABLE = UNTRANSMITTABLE: Understanding Undetectable Viral Load as a Prevention Strategy
This workshop will explore the U=U campaign and how it affects people living with HIV, the general public, and clinicians working in the field. We will discuss the background of using undetectable viral load to prevent HIV transmission, the research evidence that supports it, the impact that U=U may have on stigma and how clinicians can support their clients to understand the nuances of the campaign messaging.
Irene Goldstone, RN, BN, MSc
Adjunct Professor, School of Nursing
University of British Columbia 
Marilou Gagnon, RN, PhD
Associate Professor
School of Nursing
Faculty of Health Sciences
University of Ottawa
Canadian nurses have been leading the way in harm reduction. On the ground, nurses have been implementing innovative and effective harm reduction interventions for close to 30 years. As early as 1988, the AIDS Prevention Street Nurse Program was established in British Columbia with a focus on needle and syringe exchange. Street nurses developed specialized harm reduction knowledge, skills, interventions, and programs that were eventually featured in a documentary entitled "Bevel Up". This documentary has been used extensively as an educational tool in health care programs across Canada. Street nurses were also part of the collective efforts to implement supervised injection services in Vancouver. When these services were finally implemented, nurses were at the frontline and worked closely with peer workers to provide care to people who inject drugs. Supervised injection sites represented uncharted territory for healthcare. Nurses led the way in developing necessary knowledge, techniques, protocols, tools, and frameworks – pioneering new ways of providing care based on their experience. Canadian nurses are also recognized as leaders and experts in harm reduction policy, research, and advocacy. Nursing organizations have been directly involved in policy and advocacy work including the development of position statements, discussion papers, briefs, and so forth. Together, they intervened at the Supreme Court of Canada to keep Insite open. Nursing researchers have also contributed to a solid body of evidence on harm reduction – evidence that is being used internationally to inform policy and practice. This presentation will focus on key milestones, strategies used by nurses, positions adopted by nurses to advance harm reduction, and lessons learned in the process. The presentation will be divided into two sections: Then (pre-Insite) and Now (post-Insite). Each covered by one of the speakers.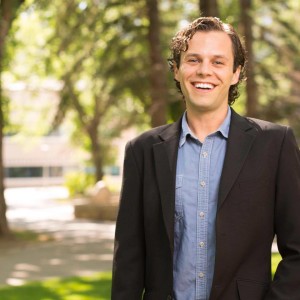 Jaris Swidrovich obtained his Bachelor of Science in Pharmacy (BSP) degree from the University of Saskatchewan and his Doctor of Pharmacy (PharmD) degree from the University of Toronto. He is a Lecturer in Pharmacy at the University of Saskatchewan, following a successful role as Clinical Coordinator of Pharmaceutical Services at St. Paul's Hospital with the Saskatoon Health Region and enjoying a clinical practice in adult internal medicine. Jaris has a background of working in community pharmacies, ambulatory care, research, public health, rural family medicine, and international pharmacy practice. Jaris is the first Aboriginal Doctor of Pharmacy in Canada and looks forward to being integrated with the brand new First Nations and Metis Health Service at St. Paul's Hospital in Saskatoon and acting as a volunteer pharmacy mentor at the student-run inner-city clinic, SWITCH, in Saskatoon.
Reconciliation in Indigenous Health. Where are we? Where are we going? How do we get there? This presentation will be delivered as a hybrid of storytelling and didactic teaching from a First Nations pharmacist who also primarily works with Indigenous clients, patients, families, and communities. Critical components of Indigenous history, Indigenous health, and cultural safety will be shared and connected to the practice of nurses and health professionals across all settings. Strategies for nurses, and institutions of nursing and nursing practice, will be proposed as they relate to responding to the Truth and Reconciliation Commission of Canada's Calls to Action, including the role and involvement of Elders, medicine people, and holistic medicine practices.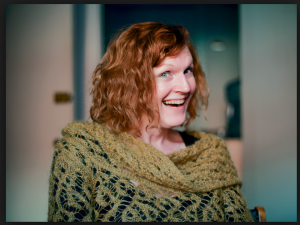 CANAC is delighted to announce that Dr Viviane Namaste will be joining us at our 25th Annual National Conference. Dr Namaste is a Canadian feminist scholar, author, researcher and professor whose work focuses on health, transexualism, HIV/AIDS and being seropositive. She has commented that research that maintains the gender binary can exclude communities. Namaste graduated from Carleton University in 1989 witha a BA and continued her education at York University, earning an MA in sociology. She then completed her doctoral studies in Semiotics and Linguistics at the Universite du Quebec a Montreal.
Dr Namaste will be presenting "The Invisible Work of Haitian Nurses in Montréal's AIDS Crisis
in the 1980s."
This presentation will offer an overview of the history of
AIDS in Montréal, with a particular emphasis on AIDS in the Haitian community.
Nurses in Montréal's Haitian community were central to the formal and informal
responses of the epidemic. They informed community leaders of the importance of
this issue, denounced racism against Haitian health care workers, accompanied
individuals and families dealing with the disease, organized fundraisers to
help people living in poverty, and developed popular education. The knowledge
nurses had, and brought to the forefront, was instrumental in responding to the
crisis, particularly for women and their children. This presentation will offer
an overview of this history. It will also explore the lessons that can be
learned from this history. As CANAC celebrates its 25th anniversary, this
presentation will seek to reflect on how the work of Haitian nurses in Montréal
can inform and inspire nurses working in the field of HIV/AIDS
today.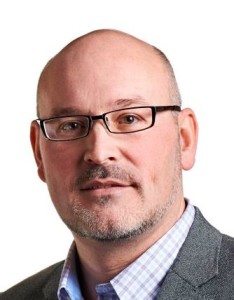 Richard Elliot is the Executive Director of the Canadian HIV/AIDS Legal Network. We are delighted to welcome him to Regina where he will be presenting "Science + Rights: The Ongoing, Multi-Pronged Effort to End Unjust and Unhealthy HIV Criminalization".
Richard has been on staff at the Canadian HIV/AIDS Legal Network since 1999 and Executive Director since 2007. He has guided the Legal Network's litigation in key HIV-related court cases in Canada and internationally. He has authored numerous reports, papers and articles on a range of legal and human rights issues in the context of HIV, and appears regularly in the media as an expert in the field.
Before joining the staff of the Legal Network, he worked as a civil litigator in private practice, appearing before all levels of Ontario courts and the Supreme Court of Canada. He has appeared before legislative committees, served as an expert resource and technical advisor to UN agencies, taught or lectured at several law schools, and presented extensively on HIV and human rights across the country and internationally.
Between 2001 and 2007, Richard was a member of
the Ministerial Council on HIV/AIDS, the advisory body to Canada's Minister of
Health. In 2010–2011, he served as a member of the Technical Advisory Group of
the Global Commission on HIV and the Law, and in 2015-16, as a member of the
Expert Advisory Group to the UN Secretary General's High-Level Panel on Access
to Medicines. In 2012, he received a Queen Elizabeth II Diamond Jubilee Medal
for his contributions to the advancement of human rights related to HIV.
Richard holds a Bachelor of Arts (Honours) in
Economics and Philosophy from Queen's University, and both a Bachelor of Laws
(LL.B., 1995) and Master of Laws (LL.M., 2006) from Osgoode Hall Law School
(York University). He was called to the bar of Ontario in 1997.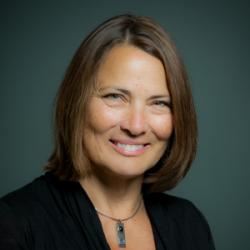 Dr. Colleen Varcoe is a professor in the School of Nursing at the University of British Columbia. Her research focuses on reducing structural and interpersonal violence and inequities, and on promoting ethical and equitable health care practice and policy. She is currently leading or co-leading intervention studies to this end. These include studies of health promotion interventions for women experiencing violence, including a study specifically with Indigenous women, studies to promote equitable, culturally safe and trauma- and violence-informed care in primary care settings, and more recently in Emergency Departments and a study of an on-line safety and health intervention. Her teaching and research focus on discrimination related to the intersecting issues of gender, class and racism. She is a Fellow of the Canadian Academy of Health Sciences, and author of over 100 journal articles, books and book chapters.
Reclaiming our
spirits: Indigenous women, HIV and nursing practice
Due to historical and ongoing colonization and
neo-colonization, Indigenous women globally are subjected to multiple forms of interpersonal
and structural violence at much higher rates than non-Indigenous populations.
Consequently, Indigenous women also experience much higher rates of HIV
infection than non-Indigenous populations. This presentation will draw on
interrelated programs of research aimed at reducing interpersonal and
structural violence (such as policy enforced poverty and racism) to a) examine
the root causes of disproportionate rates of violence and HIV for Indigenous
women in (what is now known as) Canada, and b) identify the key characteristics
of nursing practice that can best support Indigenous women's health and
wellbeing.
First, an overview of two studies will be provided – the
first focusing on the interrelated risks of HIV and violence for rural and
Indigenous women, and the second, a study of a health promotion intervention
for urban Indigenous women who have experienced violence: Reclaiming Our Spirits.
Next, a documentary about Reclaiming Our Spirits will bring the voices and
experiences of the Indigenous women who participated in the study into the
conversation. Finally, we will engage in a dialogue about what nurses in
practice with people who are HIV positive can do to optimally support
Indigenous women. This will include offering trauma- and violence informed
care, striving toward cultural safety and extending a harm reduction approach
to all aspects of care.